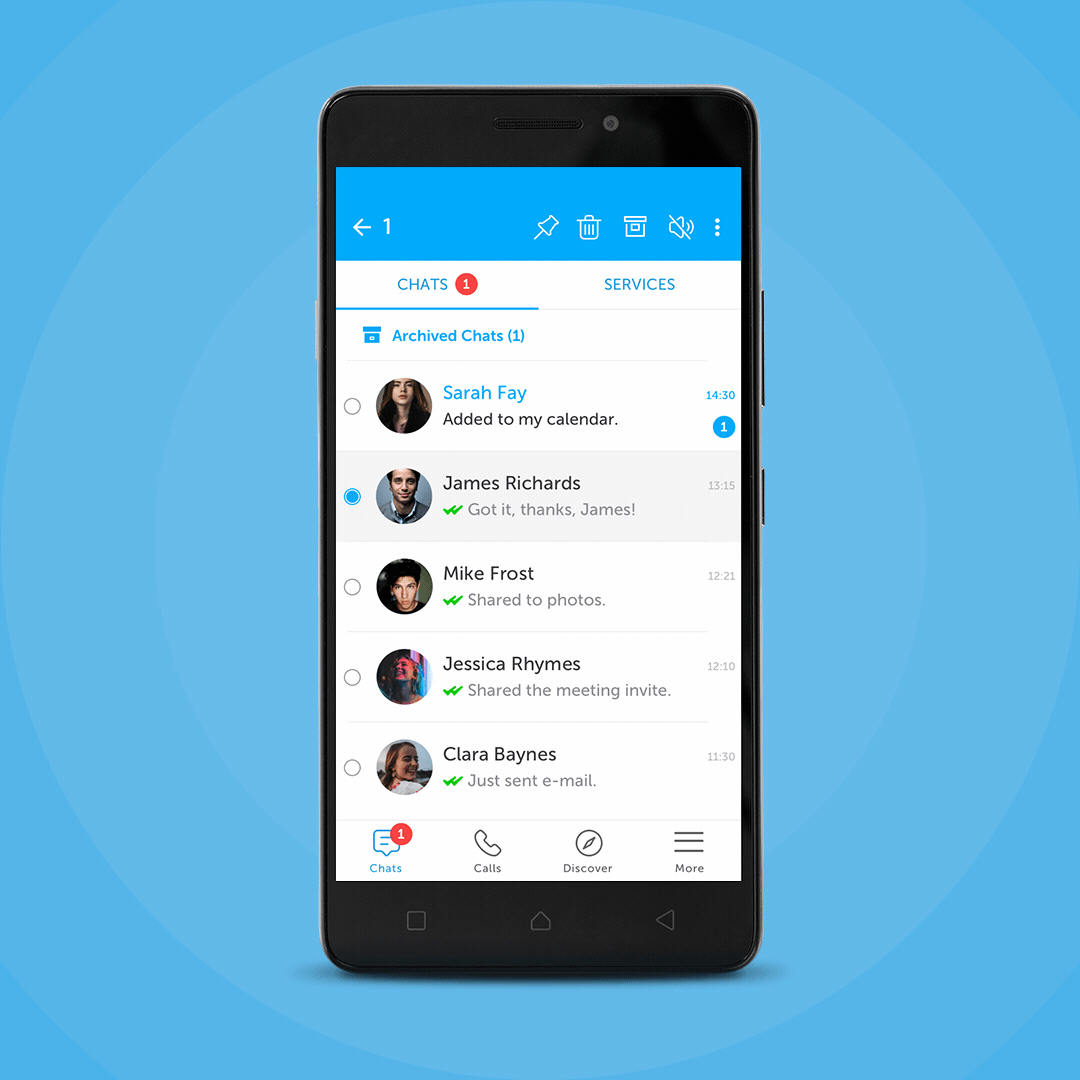 How to Archive Chat in BiP?
BiP makes it incredibly simple to keep track of all of your conversations! You can hide your individual and group chats with the "archive chat" feature. Your chats are not deleted when you use this feature; they are simply hidden from view in your chat list. If you receive a new message from one of these chats, your archived chat will be unarchived and added to your chat list.
To unarchive chats;
Navigate to the "Archived Chats" folder at the top of the chat list to unarchive chats.
Press and hold the chat you want to unarchive on Android, or swipe left on iOS.
Then tap Unarchive.