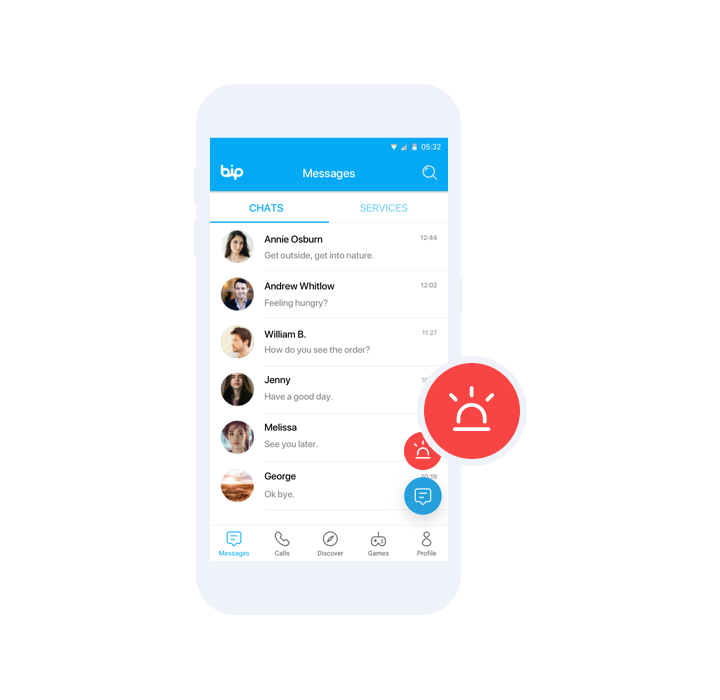 Reach Emergency Button Easily
BiP Emergency Button allows you to send your current status and location to your loved ones that you want to reach in case of emergency, and make them internet calls without any interruption.
Share Your Last Current Status and Location as Needed!
With BiP Emergency Button, you can quickly reach your top 3 connections which were pre-determined by you and share your last current status and location via both BiP message and SMS (text). You are never alone with emergency button in case of natural disasters such as earthquakes, floods and fires, regardless of your operator.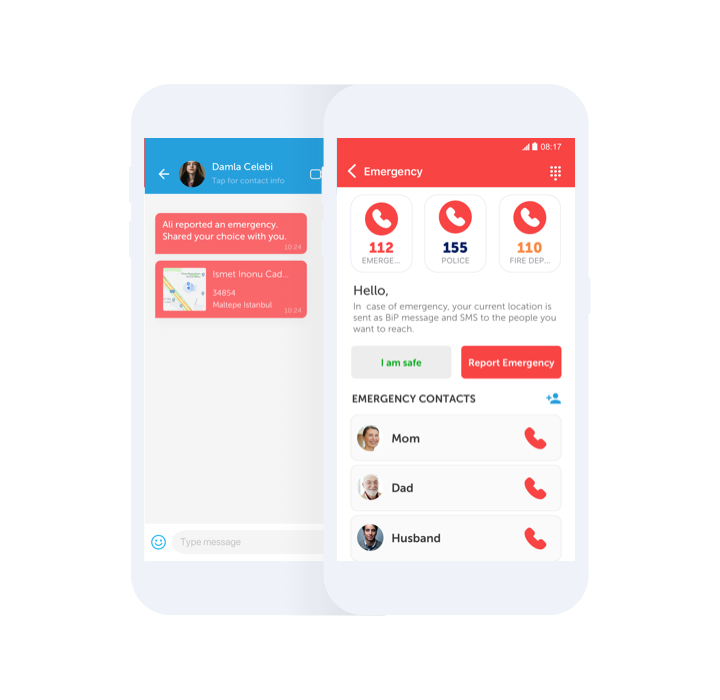 With Emergency Button, you can reach 112 Emergency, 155 Police and 184 SABIM with one click.