BiP loves crowded groups!
You can also use BiP's unique messaging features in crowded groups where you can set up up to 1000 people.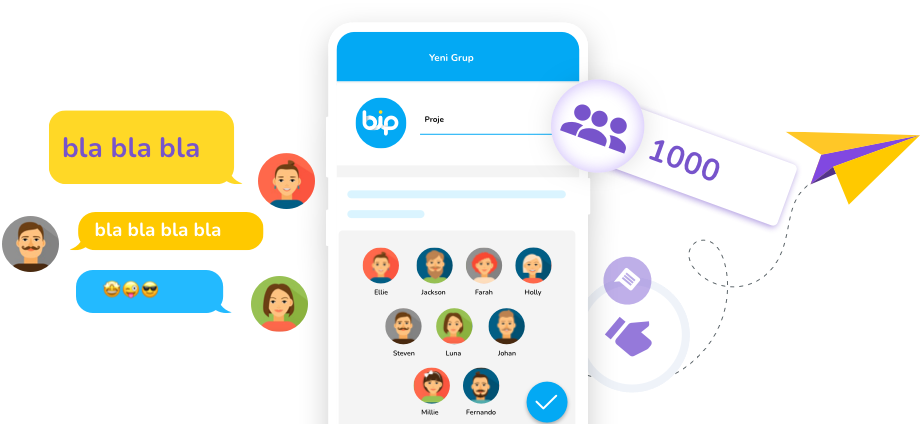 You can pin these groups to the top of your chat page, archive, mute and change the volume.
You can also make audio and video calls with up to 10 people in these groups, just like in your smaller groups.
In groups with more than 400 people, the "read" information of the messages you send is turned off.
Other Posts