The "Personalization" of the BiP main menu is entirely up to you!
You can add your favorite features to the BiP main menu and access them quickly by using the "Personalization" feature in the "More" menu.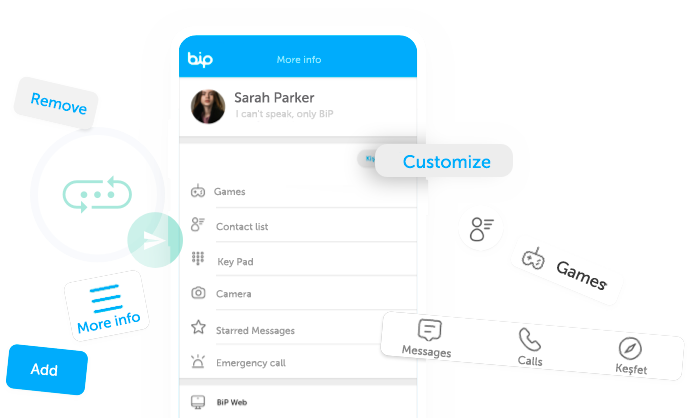 You can add two of the Explore, Emergency, Games, Starred Messages, Contact List, Keypad, and Camera features to the main menu using this menu and change them at any time.