Want To See and Chat With More Friends at The Same Time? BiP Now offers HD Group Voice and Video Calls up to 15 Peple!
You can make undisrupted HD quality voice and video calls with BiP to meet with your loved ones or have an important meeting.
Start your voice and video calls either through the chat screen or simply through the Calls section. If there is an ongoing call, you can join it though the activated 'Join button.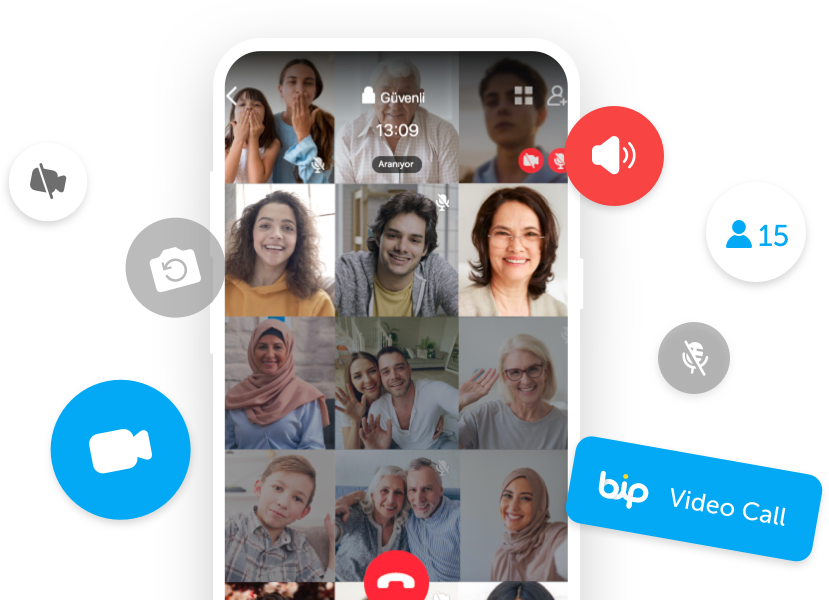 How To Make Voice and Video Calls up To 15 Participants with BiP?
You can search and call the desired person by taping on the 'Search' button or directly through the 'New Call' and 'New Group Call' options.
For group voice and vide calls, select up to 14 participants end enjoy crystal quality calls.
Fpr incoming calls, you can join ongoing group calls or pause and rejoin.
Other Posts