BiP Now Has Status Characteristics!
You can share your photos and videos with your loved ones to be disappeared in 24 hours, and use Status to capture the memories of your contacts.Details
Only on BiP can you make HD-quality calls with a group of up to 15 people!
BiP, the innovators' pioneer, has achieved yet another first! It is now possible to talk to all of your loved ones, family, and friends by using the HD quality Voice and Video Call feature for up to 15 people.Details
Send messages with BiP, completely made in Turkey
With BiP, you'll be able to stay in touch with your family and friends without worrying about their security. BiP provides fast, secure, and encrypted messaging to millions of users worldwide, regardless of service provider.
Details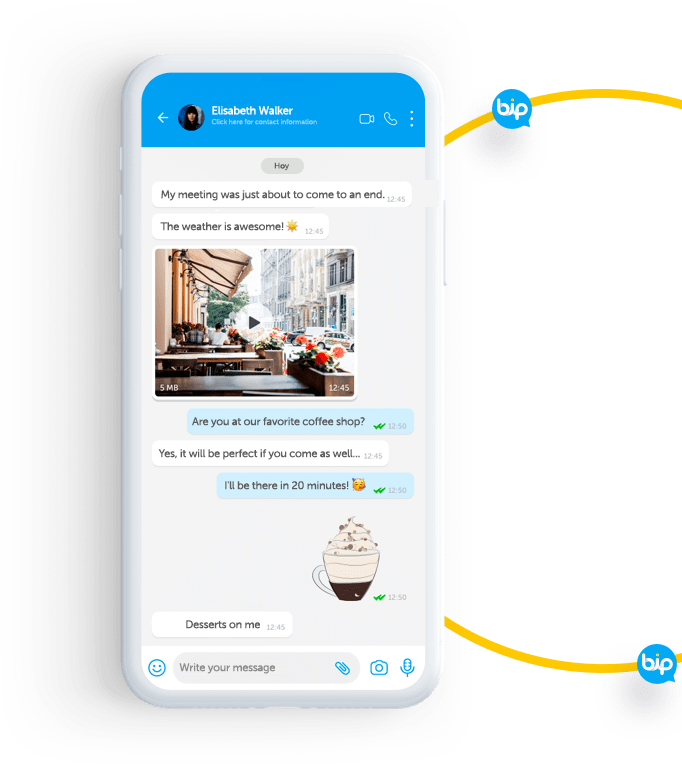 Transparent, Secure, and Encrypted Communication
There is no risk in communicating with BiP. No one has access to your encrypted messages and phone calls. We do not share your personal information with anyone or any third parties. It's a fact that BiP doesn't discriminate against its users when it comes to obtaining permission!
Details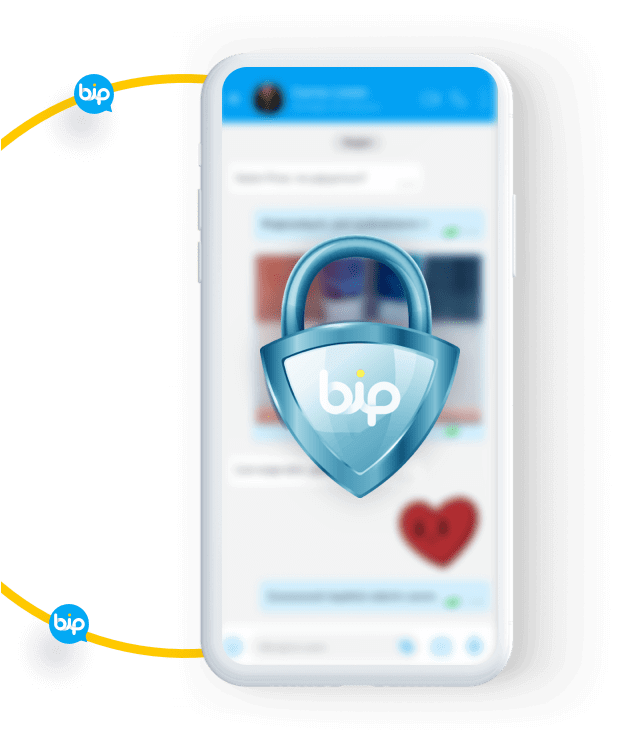 Communication on the desktop is very easy with BiP Web
You can use BiP in the browser or as a desktop application in addition to your mobile device. In addition, you can use BiP Web to make HD-quality voice and video calls.
Details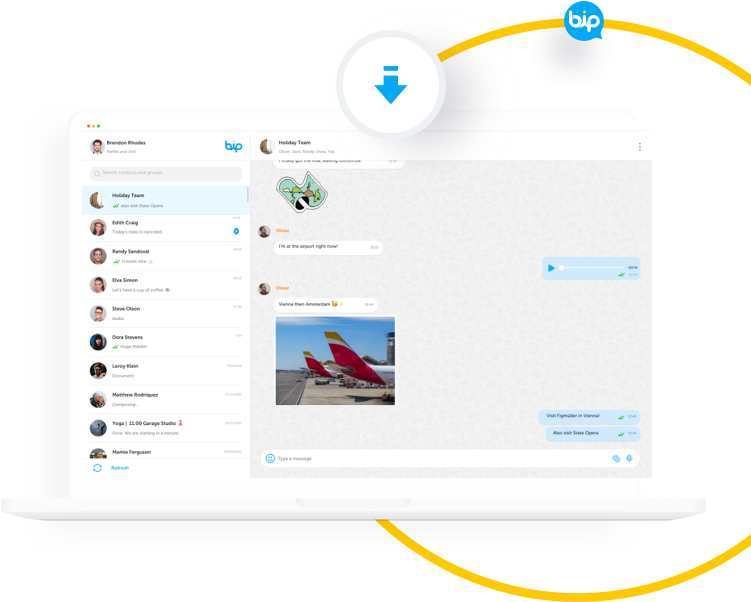 Why Should I Switch to BiP?

Disappearing Message
With BiP, you can have your messages deleted after they've been read within the timeframe you specify.

Emergency Button
In case of emergency, you can send your status and location to your relatives from the BiP Emergency Button and communicate with them uninterruptedly.

Status
You can share your photos and videos that will disappear in 24 hours with your loved ones, and capture your contacts' memories with Status.

Night Mode
BiP Night Mode allows you to rest your eyes while conserving battery life.

Money Transfer
You can send money from BiP without an IBAN or account number, just like you can send a message.

Enjoyable Stickers
BiP has the most beautiful stickers that will brighten up your messages and make you smile as you use them.

Transferring Groups
Transfer your groups and chats from another application to BiP and continue communicating safely.

Personalization
Create a unique BiP experience by adding the features you use the most to the main menu.

Encrypted, Secure, Transparent
Your information is encrypted and never shared. In order to obtain permission, BiP does not impose or discriminate against its users.

Channels
In BiP, you can create your own channel and reach a large audience.

Calls with up to 15 people in HD quality
You can make HD voice and video group calls with up to 15 people using BiP.

Instant Messaging and Translation in Over 100 Languages
BiP can also help you overcome language barriers. You write in your native tongue, and BiP will translate it into the desired language.

Discover
With hundreds of services and channels to choose from, you can easily manage a variety of tasks, have fun, and win prizes.

Send High-Definition Photos and Videos
With BiP, you can share high-resolution photos and videos without losing quality.

Uninterrupted Communication with BiP Web
With BiP Web, even if your phone's battery runs out, your communication will not be interrupted, and you can continue messaging, as well as making audio and video calls.